[SPOILER-FREE BOOK REVIEW] Rating: ⭐⭐⭐⭐
Delaney Mills is haunted by darkness. Not of a spiritual kind, but a terrible past that all the rum in the world cannot chase away. Enter Valentine King, a sexy and irresistible man with connections to the world of Voodoo—a world that Delaney is desperately trying to break into.
Chicago-native Delaney follows her dissertation research all the way to the streets of New Orleans. With King's help, she uncovers a covert group called the Bondye Saints. The group wants to remain a secret and will do whatever it takes to keep the two quiet. But threats and attacks on her life don't deter Delaney's desire to expose the Saints' sins.
While she's willing to risk her own life, Delaney hates that the one man who can chase away her darkness is put in danger. But Valentine King refuses to let her go. Because in his world built on faith, Delaney Mills is the one thing he believes in.
I LOVED King. He was sweet, strong and swoon-worthy. I HATED Delaney. Okay, that's not true, but at least half the time while reading this book I was thinking "Damn, girl. You crazy!". And I love it when an author can actually make me annoyed with a fictional character. It takes some skill to bring characters to life on paper and I think Season Vining did a pretty great job with Delaney Mills and Valentine King.
I like that Delaney is a headstrong and independent woman, though she could be a little too stubborn and irrational at times, bringing her own life and the ones of those around her in danger repeatedly. King complements her well, being strong but gentle, trying to keep her head straight. He is everything you want in a hero and I'd let him throw me on the table any time of the day 🤭
"I'm not trying to claim what belongs to me, I'm simply declaring my desire to belong to you."
The story is set in beautiful and sweaty hot New Orleans, Louisiana. As a big fan of this magical city, it was fun to view the city through the author's eyes. I think she described this one of a kind city very well. The good parts (Cafe Du Monde, yumm!) and the bad parts (you better walk home fast after dark).
King Me centers around a dissertation that turns into solving a voodoo mystery and I rolled right into the story, which doesn't happen to me all too often, so I was pleasantly surprised. I wasn't aware of the amount of mystery and suspense awaiting me, so that was another big plus.
I only would have liked to learn more about Valentine King earlier in the story. Now I feel important aspects of his life were added later on in the book as an afterthought. I know some  of those aspects weren't relevant to the story, but it would have helped feeling a connection to King sooner.
The last few chapters literally had me on the edge of my seat. Although you know everything is going to lead to a big climax, I still found it hard to predict what was going to happen next. The best and the worst part about this book is the epilogue; SEASON, YOU EVIL WORD SORCERESS. I CAN'T BELIEVE YOU DID THAT TO MY HEART. I was honestly GASPING at the end of the epilogue.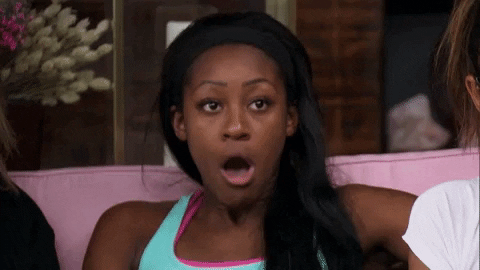 I thoroughly enjoyed the story of Delaney and King and was a little sad the book came to an end. It think this may be the author's best work yet and I can't wait for her next novel! (maybe a sequel to King Me? *hint hint hint*)
In short:
I would have like to learn more about Valentine King earlier in the story. Now I feel important aspects of his life were added later on in the book as an afterthought.
The intimate scenes were pleasurable to read, fairly fast-paced, but without over-dramatizing the act of love.
I really liked that Delaney and King are an interracial couple, because you don't see too often in the romance genre.
The suspense builds nicely throughout the book.
SERIOUSLY, THAT EPILOGUE!!
Read more reviews on Goodreads: https://bit.ly/2S3Evyh
Though, that's not really necessary, so buy your copy here:
Amazon: https://amzn.to/2LrVQyr
B&N: https://bit.ly/2LmDfDT
Kobo: https://bit.ly/2PGYYqB
iTunes: https://apple.co/2R9irF0
GooglePlay: https://bit.ly/2AHF61U
*I volunteered to review this ARC from the author. All reviews written by Thumbelara's Book Blog are honest opinions.