We're already almost a whole month into the new year, but whatever 😅 I'm always super picky with what I read and even more picky with giving a book a 5-star review. An author needs to give me all the feels in order to receive a perfect score from me. To me, a 5-star read is a book I don't want to finish. A book I don't want to be over. Books aren't cheap, especially when you're a paperback reader like me, so it's almost a sport for me to decide which book I'm going to love and want to spend my money on. Thank god for blurbs and free first chapters and our fellow readers who write reviews, right? I hate to spend my hard-earned money on a story that turns out to not be the one for me. And I guess it works the same for you. So, with that in mind, I'd like to share my absolute favorite reads of 2018 with you (they haven't all been published in 2018) and I hope you'll find a gem in here you haven't read yet. 
PS. I'm always looking for my next read, so I would love to know what your 5-star romance novels are.  Please, PLEASE let me know! Comment here, on Facebook or Instagram, or send me a message, because I always need more books. 
I mean it. 
Archer's Voice by Mia Sheridan
Okay, so this book has been published in November 2016, but as always, I was late to the party. But the story of Archer is so unique and powerful and breathtakingly beautiful that it immediately became one of my all time favorites. It also has a whopping 4.43 average on Goodreads. I believe this contemporary romance needs to be on every romance reader's shelf.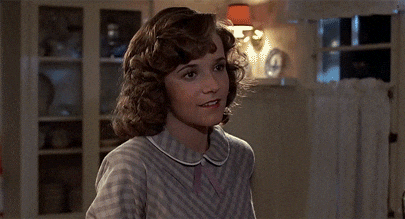 About the book:
"When Bree Prescott arrives in the sleepy, lakeside town of Pelion, Maine, she hopes against hope that this is the place where she will finally find the peace she so desperately seeks. On her first day there, her life collides with Archer Hale, an isolated man who holds a secret agony of his own. A man no one else sees.
Archer's Voice is the story of a woman chained to the memory of one horrifying night and the man whose love is the key to her freedom. It is the story of a silent man who lives with an excruciating wound and the woman who helps him find his voice. It is the story of suffering, fate, and the transformative power of love."
Find it on Goodreads or get it on Amazon
The Wish Collector by Mia Sheridan
I have a couple of more books by Mia on my 5-star favorites list – I'm not going to share them all on this blog today, though you can find them here on my favorites list – but The Wish Collector is one of her recent publications, so chances are you haven't read it yet. It has the same feel as Archer's Voice, but then wrapped in an intriguing story going back in history, combined with the beauty and magic of New Orleans.
About the book:
"New Orleans, a city of mystery and magic, of secrets and dreams, and a history drenched in both love and the deepest of heartache. 
When ballet dancer Clara Campbell arrives in New Orleans, lonely and homesick, she is immediately captivated by the story of Windisle Plantation and the tragic tale that is said to have transpired beyond its gate. Legend has it that it is abandoned by all living souls, but to Clara's great surprise, it is not a ghost she hears through the stone wall surrounding the property, but a flesh and blood man. A scarred stranger with a pain deeper and darker than the churning waters of the Mississippi river that flows beside his self-imposed prison.
The ruined man behind the wall hides himself from the world. The last thing he expects is to find a friend in the selfless girl who speaks to him through the cracks in the rock. The girl who keeps returning week after week. The girl who makes him wish for things he has long since given up on. The girl who strikes both fear and hope within his wounded heart. But there can be no future for them, no life beyond Windisle, for no one knows better than him that monsters only live in the dark.
The Wish Collector is the story of shame and triumph, of loneliness and love, and the miracle of two hearts connecting despite the strongest of barriers between them."
Find it on Goodreads or get it on Amazon
The Silent Waters by Brittainy C Cherry
Brittainy is one of my favorite indie authors and writes highly emotional romance and New/Adult novels that give you goosebumps.  No wonder 4 of the 11 books on my 2018 favorites list are from the hand of Brittainy C Cherry.
The Silent Waters is book #3 in the Elements series, which consists of four books in total. And all of them get amazing reviews on Goodreads. Bonus, they are all standalone romance novels!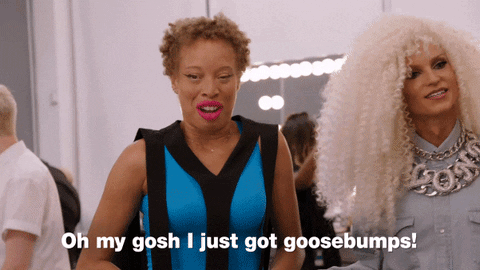 About the book:
"Moments.
Our lives are a collection of moments. Some utterly painful and full of yesterday's hurts. Some beautifully hopeful and full of tomorrow's promises.
I've had many moments in my lifetime, moments that changed me, challenged me. Moments that scared me and engulfed me. However, the biggest ones—the most heartbreaking and breathtaking ones—all included him.
I was ten years old when I lost my voice. A piece of me was stolen away, and the only person who could truly hear my silence was Brooks Griffin. He was the light during my dark days, the promise of tomorrow, until tragedy found him. Tragedy that eventually drowned him in a sea of memories.
This is the story of a boy and girl who loved each other, but didn't love themselves. A story of life and death. Of love and broken promises.
Of moments."
Find it on Goodreads or get it on Amazon
All Your Perfects by Colleen Hoover
No list of mine is complete without the queen of romance novels herself, Colleen Hoover. She barely needs an introduction anymore. In this 2018 book you will follow the lives of Quinn and Graham, their love and their humanly struggles.  All Your Perfects is honest, raw and so, so real.
Your can read the first chapter for free here on my blog.
About the book:
"Colleen Hoover delivers a tour de force novel about a troubled marriage and the one old forgotten promise that might be able to save it.
Quinn and Graham's perfect love is threatened by their imperfect marriage. The memories, mistakes, and secrets that they have built up over the years are now tearing them apart. The one thing that could save them might also be the very thing that pushes their marriage beyond the point of repair.
All Your Perfects is a profound novel about a damaged couple whose potential future hinges on promises made in the past. This is a heartbreaking page-turner that asks: Can a resounding love with a perfect beginning survive a lifetime between two imperfect people?"
Find it on Goodreads or get it on Amazon 
A Love Letter to Whiskey by Kandi Steiner
Kandi Steiner is a new to me author and A Love Letter to Whiskey was my first read of hers. People are raving about this book (in a good way) on the internet so I had to see it with my own eyes. By the time this book arrived on my doorstep the expectations were sky high.  And oh, did she deliver!
About the book:
"It's crazy how fast the buzz comes back after you've been sober for so long.
Whiskey stood there, on my doorstep, just like he had one year before. Except this time, there was no rain, no anger, no wedding invitation — it was just us.
It was just him — the old friend, the easy smile, the twisted solace wrapped in a glittering bottle.
It was just me — the alcoholic, pretending like I didn't want to taste him, realizing too quickly that months of being clean didn't make me crave him any less.
But we can't start here.
No, to tell this story right, we need to go back.
Back to the beginning.
Back to the very first drop.
This is my love letter to Whiskey. I only hope he reads it."
Find it on Goodreads or get it on Amazon
The Simple Wild by KA Tucker
I always say that I'm a sucker for KA Tucker and her newest release The Simple Wild didn't change that. In fact, this might be my favorite book of hers so far (shhh, don't tell that to the Tiny Breaths series). The romance in this novel is steaming hot, but even more powerful is the development of the father-daughter bond between two of the star characters. I was extremely sad when this book ended, because for me it could have went on for ever. Can someone turn this epic story into a movie or mini-series, please? Thanks!
Also,  this story is set in Alaska. That alone should be enough reason to pick it up 😏 But if not, then you should also know The Simple Wild gets a 4.50 average on Goodreads.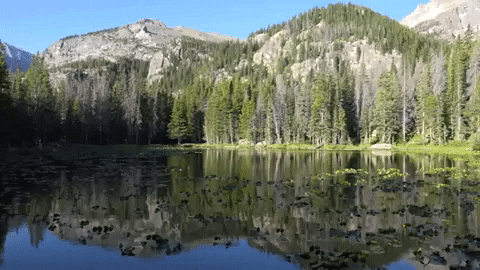 About the book:
"Calla Fletcher wasn't even two when her mother took her and fled the Alaskan wild, unable to handle the isolation of the extreme, rural lifestyle, leaving behind Calla's father, Wren Fletcher, in the process. Calla never looked back, and at twenty-six, a busy life in Toronto is all she knows. But when Calla learns that Wren's days may be numbered, she knows that it's time to make the long trip back to the remote frontier town where she was born.
She braves the roaming wildlife, the odd daylight hours, the exorbitant prices, and even the occasional—dear God—outhouse, all for the chance to connect with her father: a man who, despite his many faults, she can't help but care for. While she struggles to adjust to this rugged environment, Jonah—the unkempt, obnoxious, and proud Alaskan pilot who helps keep her father's charter plane company operational—can't imagine calling anywhere else home. And he's clearly waiting with one hand on the throttle to fly this city girl back to where she belongs, convinced that she's too pampered to handle the wild.
Jonah is probably right, but Calla is determined to prove him wrong. Soon, she finds herself forming an unexpected bond with the burly pilot. As his undercurrent of disapproval dwindles, it's replaced by friendship—or perhaps something deeper? But Calla is not in Alaska to stay and Jonah will never leave. It would be foolish of her to kindle a romance, to take the same path her parents tried—and failed at—years ago. It's a simple truth that turns out to be not so simple after all."
Find it on Goodreads or get it on Amazon
What are your ⭐⭐⭐⭐⭐ reads? Leave a reply below ⬇